An Evening With Sean Bonnette (AJJ) and Tim Kasher (Cursive, The Good Life)
Hell yes, couldn't be more stoked to be playing shows with Sean Bonnette of AJJ! This is coming up in January 2023, a string of dates through the Southwest/West, from Texas to San Francisco. Going to play a lot of stuff from a lot of stuff, and both Sean and i will be sitting in on each other's sets. Special guest, Veronica Everheart, will be opening the shows.
Head over to the 'shows' tab for a list of dates and ticket links. Proper.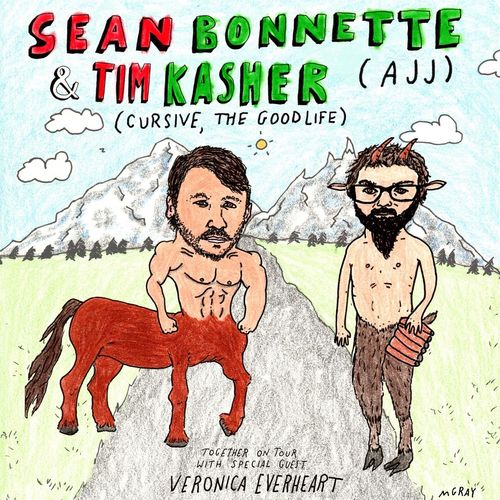 PNW Dates with Hot Water Music
Stoked to be supporting Hot Water Music on these dates, and it's been years and years since I last played Vancouver. Canada, in general, for that matter. Come on out!
Find more info and tickets in the "shows" section, or right here: http://www.hotwatermusic.com/tour-dates
Hey world, I have my fourth solo album coming out April 15, 2022 on 15 Passenger Records. Head on over to 15passenger.com to order the vinyl or T-shirt or whatever flips your wig. I'm stoked on the record and sincerely hope you'll like it as well. ALSO, I'll be heading out on a US tour in May with friends Laura Jane Grace and Anthony Green, all those dates are under the 'shows' tab on this here website. Would love to see you out there in the world. xo, Tim
Watch the lyric video for "What Are We Doing" from my 4th LP, 'Middling Age', out April 15, 2022 on 15 Passenger Records.
Video clips courtesy of Rodnae Productions, Mart Productions and Pavel Danilyuk on PEXELS